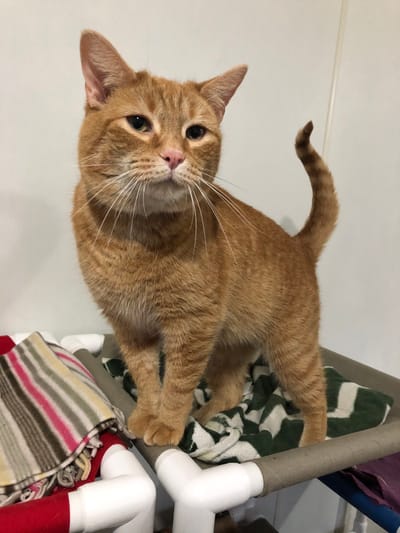 We are happy to announce we have a new Matching Grant Challenge!
Thanks to some of our LOCAL Fabulous Feline Friends, we are raising the remaining $5,000 to complete our $30,000 Sanctuary Renovation! You read that right, our generous supporters have agreed to donate $25,000 to our project if we can raise the last $5000!
Our Sanctuary hasn't been updated since 2008, and we have rescued and housed ALOT of kitties since then. We have roof, interior walls, flooring and exterior fencing, all needing completed by winter. We also have LOCAL businesses who are completing our projects. Starting today, through
September 30th
, we need you help! We are blessed with the Best Feline Friends, and Our Kitties KNOW you will send us over the Finish Line!!!
We are looking for individuals, businesses (some local businesses have already stepped up!), groups (we have one of those too!) - ANY AMOUNT COUNTS! Friendly Feline Competition Anyone?! We are accepting donations directly on our
Facebook page
, through
our website
(catsanctuaryashland.org), and
through the mail
! Cat Sanctuary 1130 E. Main Street, #136, Ashland Oh 44805. We will keep you updated on our progress! We just need you to donate, share, pray, and tell your All Feline Friends!
Our kitties are grateful for each of you! You always answer our call for help, and we appreciate your support! We CAN Do This Together!